February 4, 2022
Posted by:

Perris Auto Repair

Categories:

Auto Maintenance, Oil Change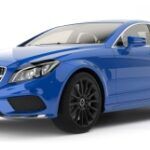 The reliability and performance of your European vehicle depends on consistent, routine maintenance. At Perris Auto Repair, we only use the top performing, high-quality oil and premium oil filters. Please keep reading to find out why we recommend an oil change for your European automobile at every 5k mile interval.

European Oil Change
Is an oil change for a European vehicle different from an oil change for a domestic vehicle? It sure is. Most European auto manufacturers have specific motor oil performance specifications for their cars. Diesel model engines also have additional requirements for their motor oils to help reduce adverse effects on sensitive emissions-control devices. Furthermore, motor oil formulas are designed to address each vehicle's needs and cannot be replaced with just any oil off the shelf. Equally important is the oil filter. They can vary widely between different vehicle models and even between the same models but different years.
High-Quality Oil
The use of high-quality oil in your vehicle both lubricates and prevents wear in the engine. It also helps keep the oil seals and gaskets from hardening, which can cause leaks. Pollutants in the oil can cause it to become thick and sludgy, which may reduce its effectiveness in lubrication and heat depletion.
European Formulas
Most European formulas are high-quality synthetic oils. They are proprietary blends formulated for specific makes, models, and year vehicles. Most European auto manufacturers have a very short list of approved or recommended motor oil brands. At Perris Auto Repair, we proudly use:
Premium Oil Filters
Dirty oil filters can get clogged by debris and other contaminants, reducing oil flow throughout the engine. A new, clean oil filter will help keep your engine running in tip-top shape.
5k Mile Interval
Following the manufacturer's suggested maintenance interval for an oil change is an excellent rule of thumb. However, there are circumstances where 'extreme driving conditions' may shorten auto maintenance time frames from 8k – 10k mile to a 5k mile interval. Here are some common factors that may affect oil change timing:
Frequent short trips

Excessive stop & go traffic

Driving in extreme temperatures (high or low)

Towing heavy loads or driving in hilly terrain

Engine overheating

Oil leaks

Lower gas mileage

Poor engine performance
If you are unsure of the correct mileage interval for your European automobile, consult your auto technician.
Benefits Of An European Oil Change
It goes without saying that an oil change is good for your vehicle. European vehicles especially benefit from using a high-quality oil formulated specifically for its make and model. Here are a few reasons why oil & filter changes are so vital to a European car's well-being:
Lubricates the engine

Lessens friction, wear & tear on engine components

Disperses excess heat within the engine

Reduces corrosion

Prolongs the life of the engine

Improves fuel efficiency

Decreases emissions

Enhances performance
European Oil Change in Perris, CA
Perris Auto Repair employs a staff of ASE Certified Technicians. We are a family-run shop and want our customers to feel like family. Bring your European vehicle in for the best European Oil Change available in Perris, CA.
Request Service
To reserve your appointment for your European Oil Change, call us at (951) 228-5629 or visit us online. We look forward to seeing you soon!
Monthly Coupons
Take advantage of Perris Auto Repair's monthly coupon offers!