BMW Auto Repair Perris CA
The BMW auto manufacturer boasts that make the ultimate driving machine and we agree that they put out a durable and reliable vehicle that can stay on the road for decades. This is evident by the vintage models we see on the highways today. That being said, it is still important to perform regularly scheduled maintenance work.
We want to help you avoid the costly repairs that can be associated with ignoring regularly scheduled maintenance. Everytime you bring your BMW vehicle to be serviced here at Perris Auto Repair we will performance a comprehensive vehicle inspection. This allows us to give you a better idea of what your BMW car or SUV will need in the future and when you will most likely need to have an issue addressed.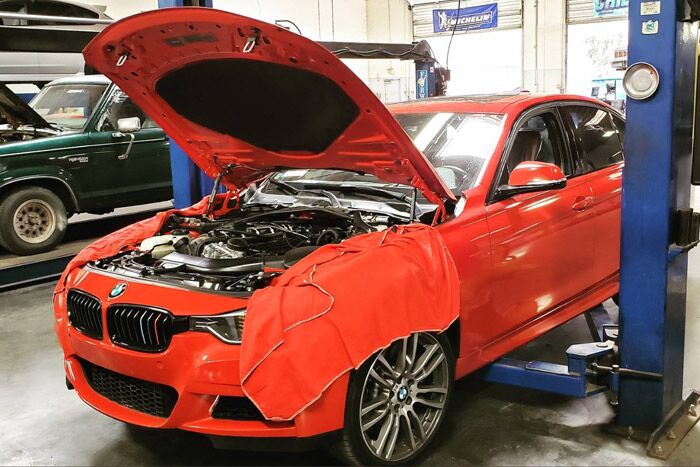 BMW Factory Scheduled Maintenance in Perris, CA
It's a good idea to take a look at your owner's manual and follow your manufacturer's recommended maintenance schedule. If you have trouble locating your owner's manual or your far past your warranty, not to worry. We've got you covered here at Perris Auto Repair. We're familiar with all of BMW's recommended maintenance services.
Furthermore it is important to keep in mind that your manufacturer's recommended maintenance schedule is based on ideal driving conditions. Extreme weather coupled with long stop and go commutes can easily be considered severe driving conditions.
Severe driving conditions can often lead to required maintenance before the recommended service. No matter the issue, we can take care of all your automotive needs. So if you have questions about how to best maintain or repair your vehicle, give us a call, drop on by our shop or conveniently schedule an appointment online for a day and time that works best for you!
Request a BMW Auto Repair Appointment
Contact us today to request a BMW auto repair appointment. You can count on our repair shop for an honest and reliable diagnosis of problems and quality repair.