April 16, 2021
Posted by:

Perris Auto Repair

Categories:

Blog, BMW Maintenance, BMW Repair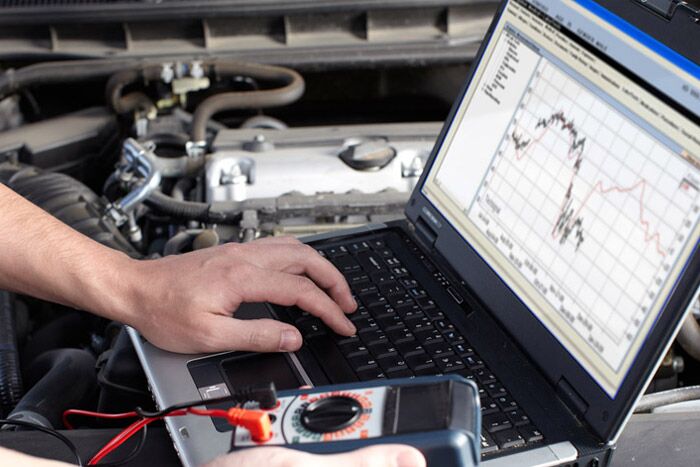 You put some blood, sweat, and tears into saving for the perfect automobile, and now you are proud to be the owner of a gorgeous BMW. You should be, these are beautiful cars and engineered to be precision vehicles. German manufacturing has proven to be reliable, and these well-made cars are no exception. That does not mean that you can neglect them. BMW maintenance and customized intervals are critical to the care and upkeep of your investment. Treat them right, and they will give you many happy years of cruising bliss.
Customized BMW Maintenance Intervals to Avoid Expensive Repairs
Your BMW is made up of a variety of systems all functioning together in one seamless unit. The fluids keep everything moving as it should, the brakes bring your vehicle to a smooth and straight stop, and the suspension regulates the ride and handles those corners you enjoy taking too fast. These systems are intended to be regularly inspected and maintained to ensure efficient operation.
Fluids
Your fluids work hard and will begin to break down after time. These must be flushed and changed at the recommended intervals.
Brakes
Brakes operate with rotors, pads, calipers, and fluid, all of which are wearable parts and need to be looked at and replaced, if necessary.
Suspension
The suspension system holds you to the road in those tight turns and gives you a smooth and comfortable ride down those spotty city roads. It can't do that if the shocks and struts aren't checked regularly.
At Perris Auto, we understand the maintenance needs of your BMW and we can follow the manufacturer's interval guidelines.
Digital inspections
We inspect your vehicle using state-of-the-art systems and can integrate the results into our system software. Gone are the days of you trying to decipher a crumpled piece of paper on a clipboard with a greasy fingerprint on it. We utilize a tablet in our inspection and have a digital readout of the results for you to look over.
Certified Technicians
With ASE-certified technicians on staff that are trained to use the latest tools and equipment when servicing your BMW, you can rest assured that when you drop off the car of your dreams, you are leaving it with folks who know how to look after it. Professionals who will service it and do so with the best automotive education possible.
Highest Quality Synthetic Oils Used
At Perris Auto, we pride ourselves on keeping our prices competitive and still using the very best Synthetic Oils for your luxury ride. We know that keeping your BMW in top shape is important to you and that is why we do not cut corners on the quality of the fluids that we choose to put into it.
Best Choice for BMW
Maintenance & Repair
We are guided by the principles of our father, who founded Perris Auto Repair Center over 40 years ago and instilled them in us, Honesty, quality, and integrity. Those are more than words to us; they are our foundation. Let us prove it by making an appointment to have us look over your BMW. We promise you will experience the difference!