Most vehicles owners are more concerned with whether or not their car will start and go and therefore the brake system is often taken for granted. Being able to stop your vehicle is just as important as getting it to run. That's why we offer brake inspections for all makes and models.
Your brakes should not be an afterthought especially when that thought comes after an accident caused by a faulty braking system.
Brake Pads Perris, CA
Your brake pads are just one part of your complete braking system. Most drivers let their brake pads wear all the way through before getting them replaced. This results in metal to metal contact causing more friction and heat than your brakes can handle. The heat is what causes your rotors to become warped and in need of refinishing.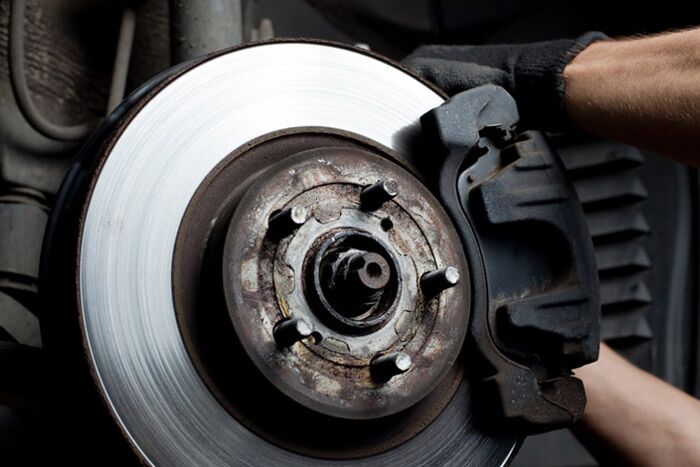 To avoid these costly services it is important to get your brakes checked regularly, especially if you are experiencing any of the following symptoms of brake repair:
Screeching or Squealing
Excessive Vibrations when applying your brakes
Your steering wheel pulls to the left or right when coming to a halt
Or if you have any other questions about your brakes you should give us a call, come on in, or schedule an appointment online for a time that is convenient for you!
Don't drive with questionable brakes. This not only endangers yourself and your passengers but other drivers on the road. We make brake repairs and overall automotive maintenance a pleasant experience.
Here at Perris Auto Repair Center, our goal is to be your one stop shop for all your automotive needs. Brake repair, oil changes, or factory scheduled maintenance, we can handle it all no matter you make or model – foreign or domestic.
Request a Brake Repair Appointment
Contact us today to request a brake repair appointment. You can count on our repair shop for an honest and reliable diagnosis of problems and quality repair.