Car Maintenance Perris, CA
Routine maintenance is the most important aspect of keeping your car running great. It consists of regularly checking and replacing (if needed) all fluids, brakes, alignment, fuel management services, tires, filters and a complete overview of the whole vehicle. Here at Perris Auto Repair Center we inspect you vehicle for any maintenance it may need with our detailed courtesy inspection forms. We recommend servicing fluids and fuel management systems every 2 years or 30,000 miles, so feel free to give us a call and we will be happy to further assist you on your vehicles specific needs.
Below are some common fluid samples and items that we recommend to be serviced/ maintained.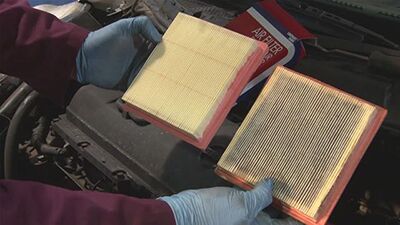 Air Filter
Replacing your air filter regularly can help keep your vehicle running clean by allowing air to flow freely and keep the induction system clean and working properly.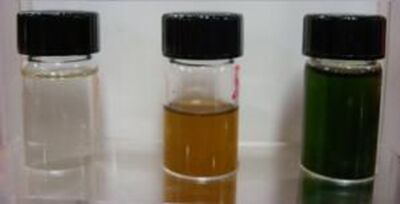 Brake Fluid
Here is an example of dirty/contaminated brake fluid (clean to dirty, left to right). Servicing the brake fluid every 2 years or 30,000 miles can help to ensure a great stop and help prevent dirty/contaminated fluid from damaging the brake system (master cylinder, calipers, lines and seals).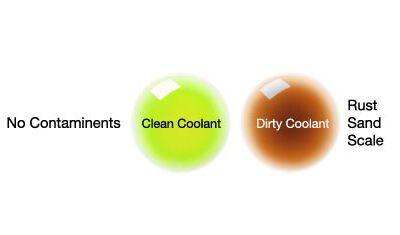 Coolant/Antifreeze
Coolant or antifreeze has an anti corrosion, lubricating and heat absorption properties that are not in plain water. Servicing the coolant every 2 years or 30,000 miles can help ensure your vehicle to run at the correct operating temperature, prevent leaks from broken down fluid and keeping the system lubricated.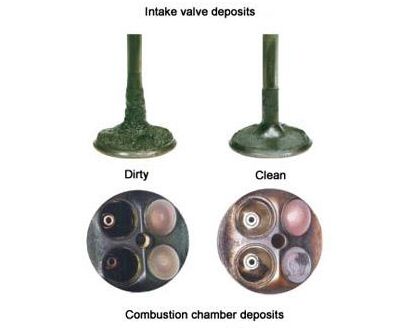 Induction Service
Along with changing the air filter regularly we recommend an induction service every 2 years or 30,000 miles to help prevent intake valve and combustion chamber carbon deposits (which will affect vehicle performance).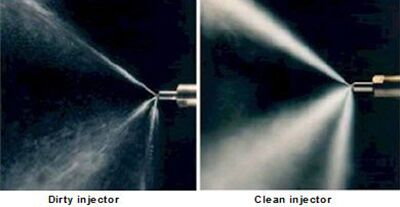 Fuel Management Service
The fuel management service is recommended every 2 years or 30,000 miles to maintain optimum fuel mileage, power and a smooth running vehicle. Lack of proper maintenance can cause incorrect spray patterns leading to deposits in the combustion chamber, oxygen sensors and unnecessary costly repairs to the catalytic converter and fuel injectors.

Transmission Fluid
Flushing your automatic transmission fluid every 2 years or 30,000 miles is a very important part of maintaining your transmission. When the fluid is flushed regularly it can help prevent dirty fluid from causing major issues caused by broken down fluid (slipping, sticking solenoids, damaged clutch discs, keeping fluid at the proper temperature ect.)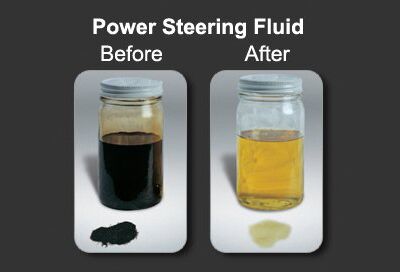 Power Steering Fluid
Flushing your power steering system every 2 years or 30,000 miles will help prevent unnecessary wear on the power steering pump and steering gear/rack and pinion. Having dirty fluid will not only cause wear on the major steering components but it can also cause seals to leak, loss of power steering and sticking steering gear.
Request a Car Maintenance Appointment
Contact us today to request a car maintenance appointment. You can count on our repair shop for an honest and reliable diagnosis of problems and quality repair.