December 30, 2020
Posted by:

Perris Auto Repair

Category:

Blog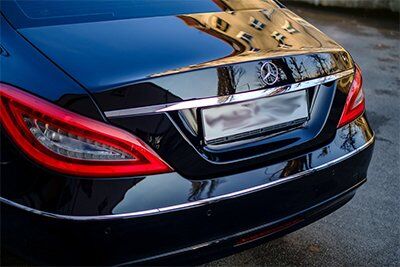 If you drive a Mercedes Benz, you know what luxury feels like.
Mercedes Benz automotive interiors and driveability are unmatched by many other car brands, which is why you invested in one. So why not protect your investment?
Servicing your Mercedes Benz ensures that your vehicle stays on the road longer.
Not only will you enjoy more driving time, but you'll save money in avoiding costly repairs.
If your vehicle is in need of service, it's time to bring it to Perris' most trusted Mercedes experts.
Let's find out why.
Service as a Preventative Measure
Your Mercedes Benz is built to last, which is why it's so important to follow service guidelines put forth by the manufacturer.
Staying up-to-date on maintenance recommendations will ensure that your Mercedes never incurs costly repairs.
Some common maintenance services include:
Battery Testing

Brake maintenance

Tire rotations & wheel alignments

Power-steering fluid refills

Engine coolant checks

Engine belt & timing belt inspections

Spark Plug Replacements
Sound like a lot to keep track of?
Most of these tasks can be performed with a routine vehicle inspection and take very little time to complete.
Just bring your Mercedes into the shop and we'll tell you what needs servicing—all at a fair price.
Your Owner's Manual
You should check your owner's manual every couple of months to make sure that you aren't missing any key maintenance requirements.
Look in your car's owner's manual to see the proper maintenance schedule for things like oil changes, tire rotations, and spark plug replacements.
Your owner's manual will always have the most accurate schedule of when your car needs maintenance.
You shouldn't trust a mechanic that recommends additional services that aren't scheduled in your owner's manual unless it's in the event of a repair.
When it comes to you and your vehicle, the owner's manual is your best friend. Mercedes has very thorough and detailed versions of these documents, giving you peace of mind that your vehicle's maintenance is on schedule!
If You Need Repair
Servicing your vehicle is the best way to prevent repairs, but it doesn't completely eliminate the risk.
If you should encounter the need for a vehicle repair, get it done right with a trusted team. Repairs should only have to happen once.
Is your vehicle experiencing any of the following?
Squealing brakes

Pulling steering wheel

Puddles of liquid under your car

Knocking noises from the engine

Bad smell coming from A/C vents
If so, you should get it checked out sooner rather than later to avoid further complications in the future.
Conclusions
Your Mercedes Benz delivers a ton of value into your life, so you should take care of it the best you can.
Stay safe and avoid costly repairs by following your vehicle maintenance schedule.
Due for some service?
Tiger & Sons in Perris CA have the trained experts ready to go to work for you. We specialize in Mercedes so that you know you are getting the best service.
Schedule an appointment today!